Meet Susan
Susan Strough, owner of Canines First, began her career as a pet obedience trainer and behavior consultant in 2000. 
She conducts seminars on canine behavior for boarding facilities, pet sitting companies and veterinary clinics, and has made appearances on Good Morning Texas as well as being featured in print and on line magazines such as Home and Heritage and Best Friends News and Events.
Read More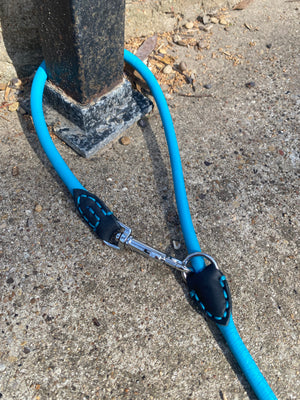 The City Leash
Sale price Price $39.00 Regular price Unit price / per
Word on the Street
Because of the soft, round leather, it is easy to use them with 2 or 3 dogs at a time and still feel in control. So many leashes are too long or can cause discomfort if the dog pulls or is still learning because of the material or size. Of course the best part is that it is so versatile and can easily be converted to help free up hands while out and about.
Word on the Street
Hands down, City Leash is the best leash I've had. While perfect for walking, it's best to use is restaurant patios and where I can easily tethering him to a table without having to contend with the extra length of a standard leash.
Word on the Street
"I love the knowledge, friendliness, and help of the people here. They provide a great service which is much needed."
Word on the Street
"Susan helped our pup conquer potty training in a townhome before he could figure out the stairs. Each lesson was very educational for both us and our pup, and our pup absolutely loved the training and Susan." 
Word on the Street
"The City Leash is our new favorite brunch and happy hour accessory."